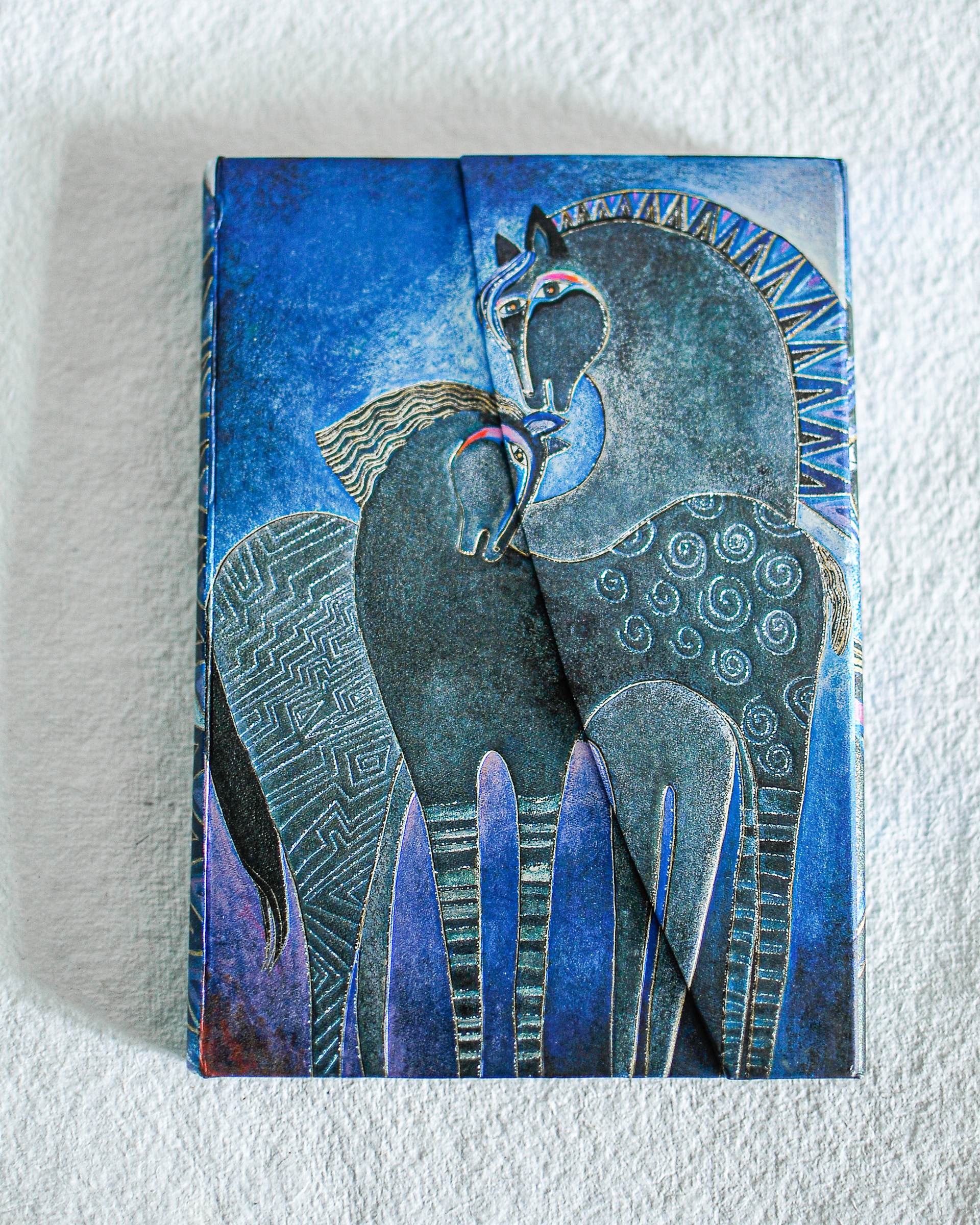 Few days ago I bought in my local charity shop very beautiful notebook.
This is paperblanks Mystical Horses Indigo Sky Mares with Laurel Burch's cover, the rarest available edition.
In fact this notebook is not available in selling at all....

Artwork Laurel Burch.
Book design 2005 Hartley & Marks Publishers Inc.
Midi format, 160 pages, lined, designed in Canada, patented.
Excellent condition, like new.
  I would like to sell it and I am open for ofert 
(contact Aga: agakubish@gmail.com).